Network Service Assurance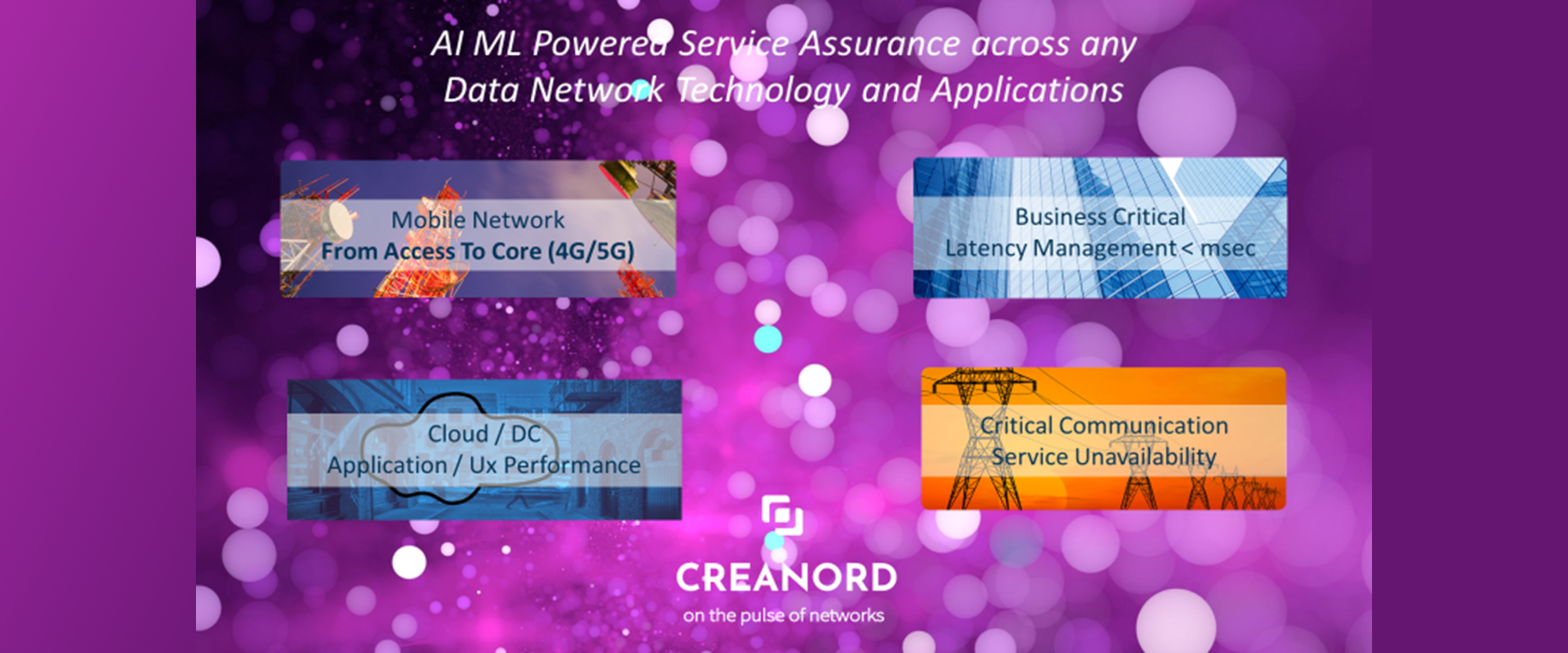 PULScore
The network is your most important asset, but staying on top of performance can become quite a headache. As customers become more aware and demanding, they also become less forgiving. Service performance becomes vital in order to win and keep customers. PULScore enables unparalleled visibility to the service sold and provides the most scalable performance orchestration solution for almost any installed equipment.
PULScore provides service assurance, analytics calculations, troubleshooting tools, reporting, and versatile interfaces for multi-vendor networks. It is a modular management system bringing a wide range of built-in and optional performance assurance and SLA reporting functionalities.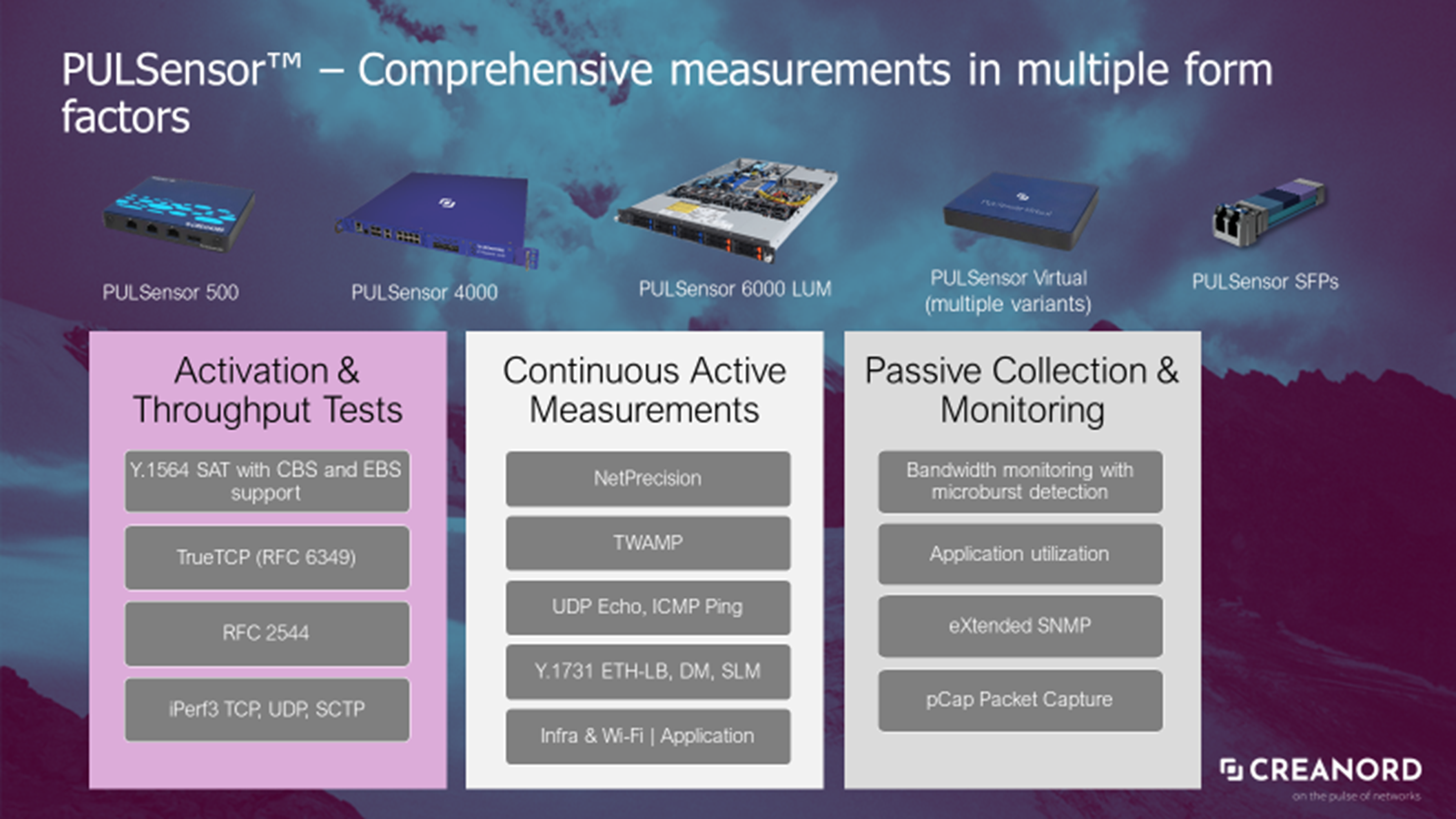 PULScore Capabilities
Real-time interactive performance & monthly service level reporting. A unified network view empowers you to manage, control, and evolve your network in an optimized and effective way. Assure quality, optimize investments, improve communication, and reduce silos. Clear, consistent, and service-focused analytics and reporting enable an aligned understanding of network performance.
Highly accurate microsecond level measurements and real-time reporting together with Creanord PULSensors scaling up to millions of monitored connections.
PULScore helps you get ready for software-driven networks and virtualization by providing flexibility, accuracy, and speed. The solution is ready to integrate using multiple different interfaces including REST and KAFKA
Proactive and AI-powered predictive alerting with worst circuits, drill-down, and contextual graphing.
Bandwidth and network element health reporting
Multi-vendor performance data collection from a broad range of network elements
Share service data either by Creanord Portal or through streaming data interfaces such as KAFKA. The Creanord Portal lets you considerably improve quality awareness, reduce churn, and improve user satisfaction by sharing a clear and up-to-date understanding of service performance. Account teams or marketing can benefit from reporting per customer or region. Customers love to see the performance of their service in real-time.
PULScore Capabilities
Next-generation technologies like 5G, Internet of Things (IoT), Industrial IoT, connected automobiles, electrical vehicles, data centers, smart cities, smart buildings, private and public cloud, and SDN/NFV are driving the demand for data. In fact Big data is an unparalleled tool for global development initiatives.
With the advent of new technology and new applications and demand for high-speed low latency lossless packet networks and next-generation, digital infrastructure deployment needs new generation technology test tools to address the deployment challenges.
Automotive and Electrical vehicles are increasingly dependent on high data rates and clean communication channels are essentials for the automotive industry and they are increasingly deploying single pair Ethernet (SPE) for in-vehicle communications.
IoT-connected devices that require Power over Ethernet (PoE) are proliferating at a rapid pace, adding one more layer of complexity for IoT device installers, network owners, and cabling contractors.
For the next generation of professionals to succeed it is vital to have new generation tools. TestPro, WideOptix, and MMVNA fiber optic and copper cable testers enable easy deployment of digital infrastructure and applications.